I'm a content designer ︎

My specialties include user experience, research, and writing for the web
Onboarding flow
What:
I collaborated with a product designer and product manager to envision a much-needed onboarding flow for new users.
Why:
Users previously landed on a welcome dashboard but needed a lot of hand-holding for setting up their accounts. This project alleviated the burden on our internal support teams.
My role:
User interviews, wireframing, UX writing, cross-functional collaboration
Explore the project.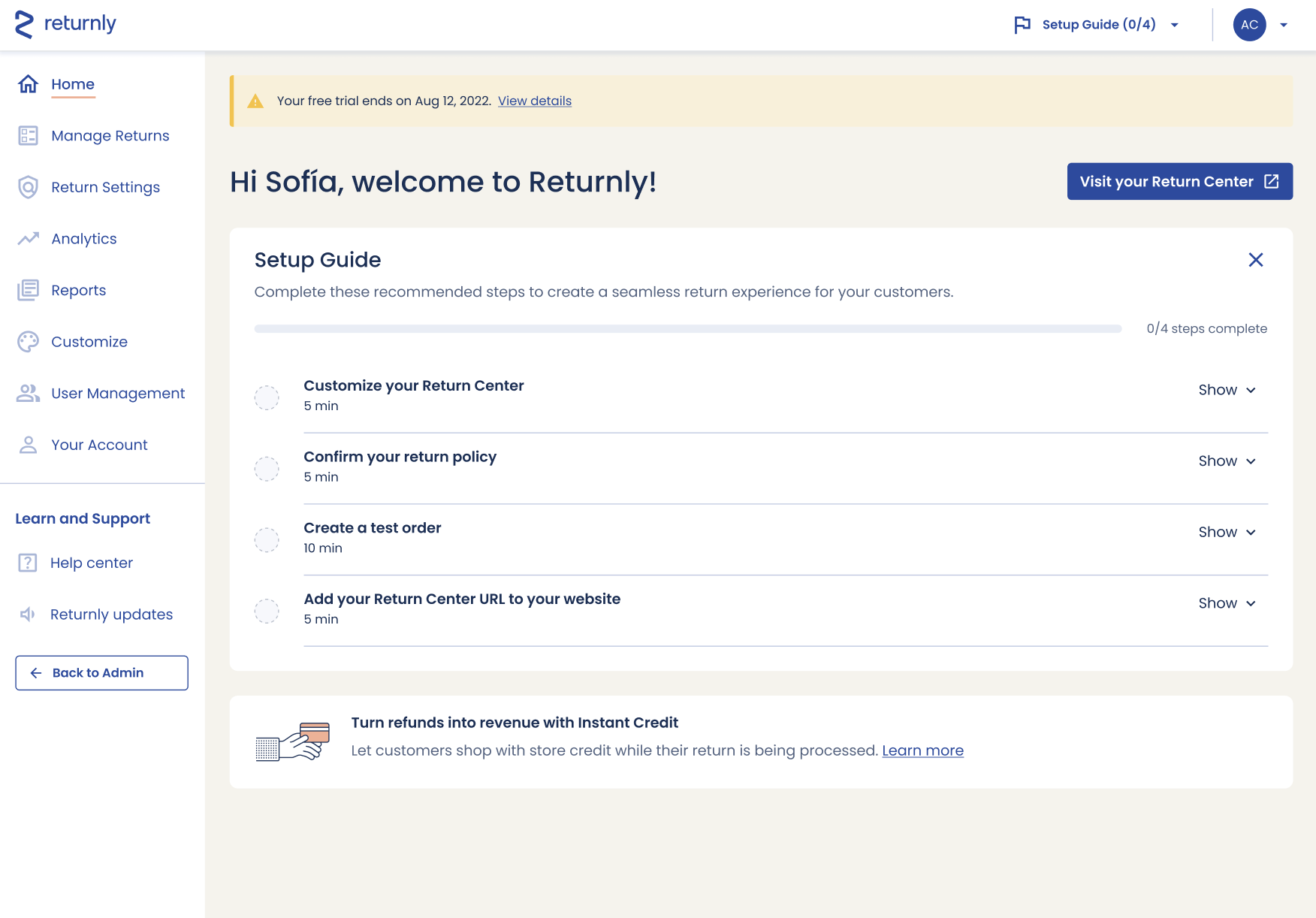 Product reviews page

What:
I scoped and wireframed a page for product reviews, awards, and testimonials.
Why:
Users searching for "Articulate 360 reviews" were mistakenly landing on a page for a product named "Review 360," so I developed a page so users could easily find what they're looking for.
My role:
Discovery, wireframing, research, scoping, project management, UX writing, curating content, cross-functional collaboration, governance
Explore the page.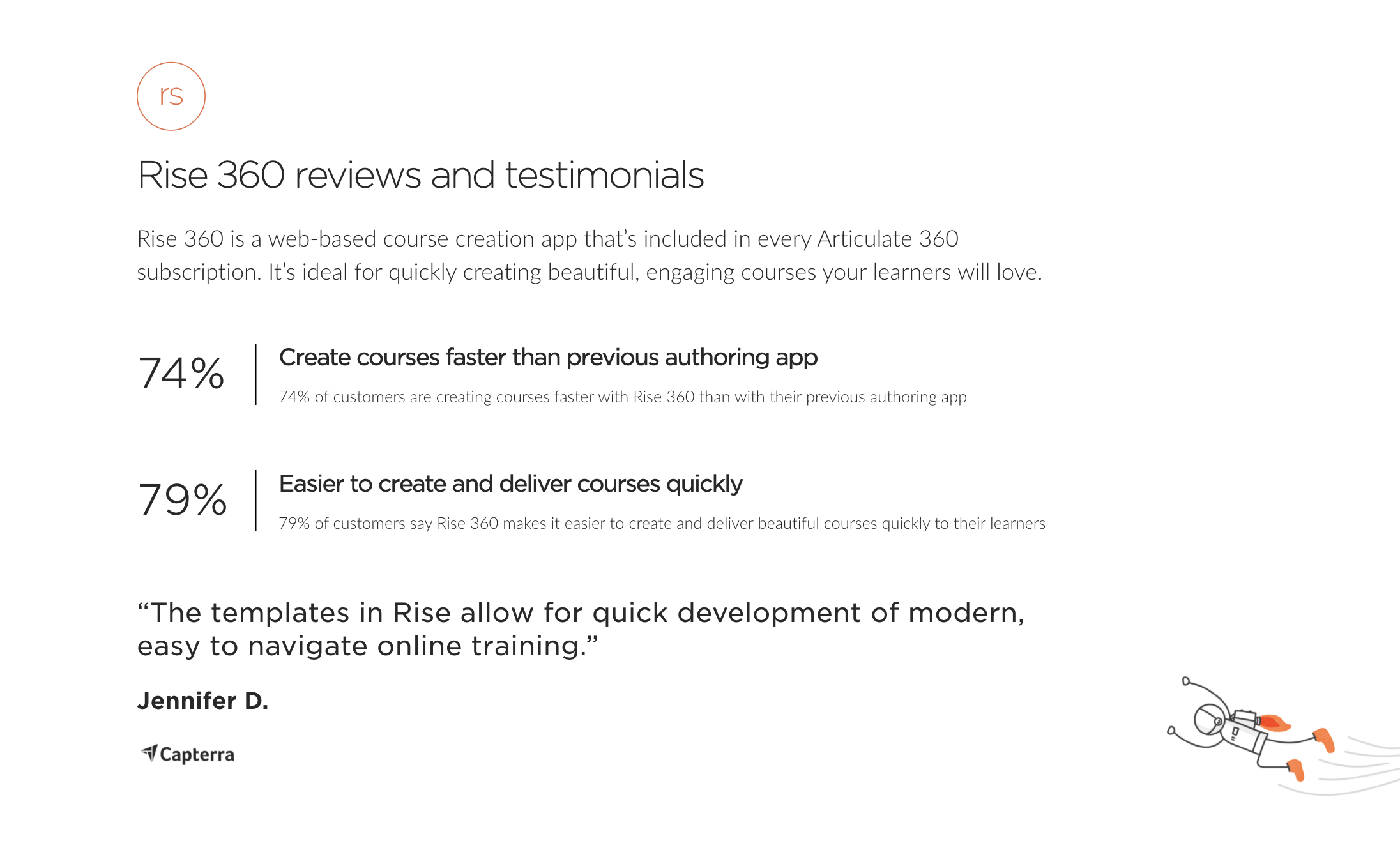 Payment form
One simple change to a donation page resulted in 25% more conversions.
How?
We moved the credit card info to the top of the donation form.
Through A/B testing, we discovered that by putting the most difficult step first, users were able flow through the process with less friction.
That also meant more donations to help end the cycle of homelessness.
Explore the form.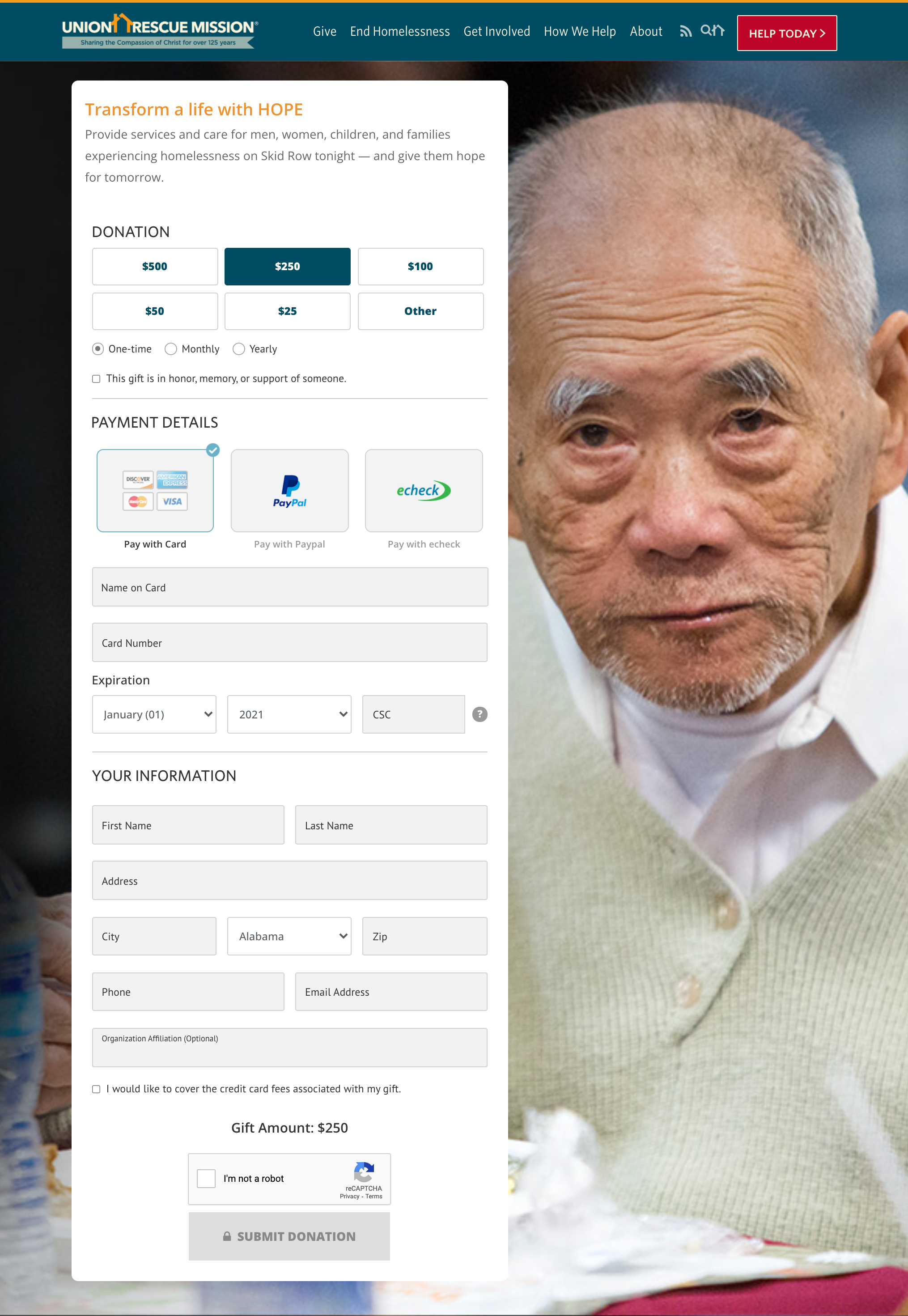 Every content design path is unique

Here's my story:
Someone told me when I was young that my generation would work in "jobs that don't even exist yet."
I was skeptical, but today, I work in an emerging field that most people haven't heard about yet—that field is content design, sometimes used interchangably with content strategy or UX writing.
My journey began as a copywriter. Later, I managed marketing channels like websites, blogs, social media, email, SEO, and paid acquisition.
What I loved the most wasn't even marketing—it was simply
making the web experience clean, beautiful, and easy to use.
I most recently worked as a
content design
consultant at
H&R Block
, where I improved web pages by helping users find the information they need, when they need it.
I leverage research, analytics, and industry best practices to constantly improve UX
while applying principles of
human-centered design
. I ask the right questions, find workable solutions, and am not afraid to experiment.
I thrive working cross-functionally with developers, designers, and privacy and accessibility experts.
My background is diverse—I've worked in wellness, social services, education, and tech. I've lived in five states, across four time zones.
Outside my professional life, I'm a
poet and experimental filmmaker
. I know it may come as a surprise, but being a poet has helped me become a content designer—it's all about words on a page, composition, and structure.
I have a natural aptitude for language, making things beautiful, and understanding people's needs
—that's the recipe for great content.
Still curious?

Here are more projects I've worked on:
Turning a case study into a blog post
Adapted from a PDF report used by the sales team, this blog post showcases key information while working within the constraints of a CMS.
It quickly became one of the most popular posts.
View the post.
Internal documentation
I created an internal training course to teach current and future content creators how to optimize their articles for SEO.
This course was built with our product, Rise.com.
Explore the course.