Onboarding flow
What:
I collaborated with a product designer and product manager to envision a much-needed onboarding flow for new users.
Why:
Users previously landed on a welcome dashboard but needed a lot of hand-holding for setting up their accounts. This project alleviated the burden on our internal support teams.
My role:
User interviews, wireframing, UX writing, cross-functional collaboration
Explore the project.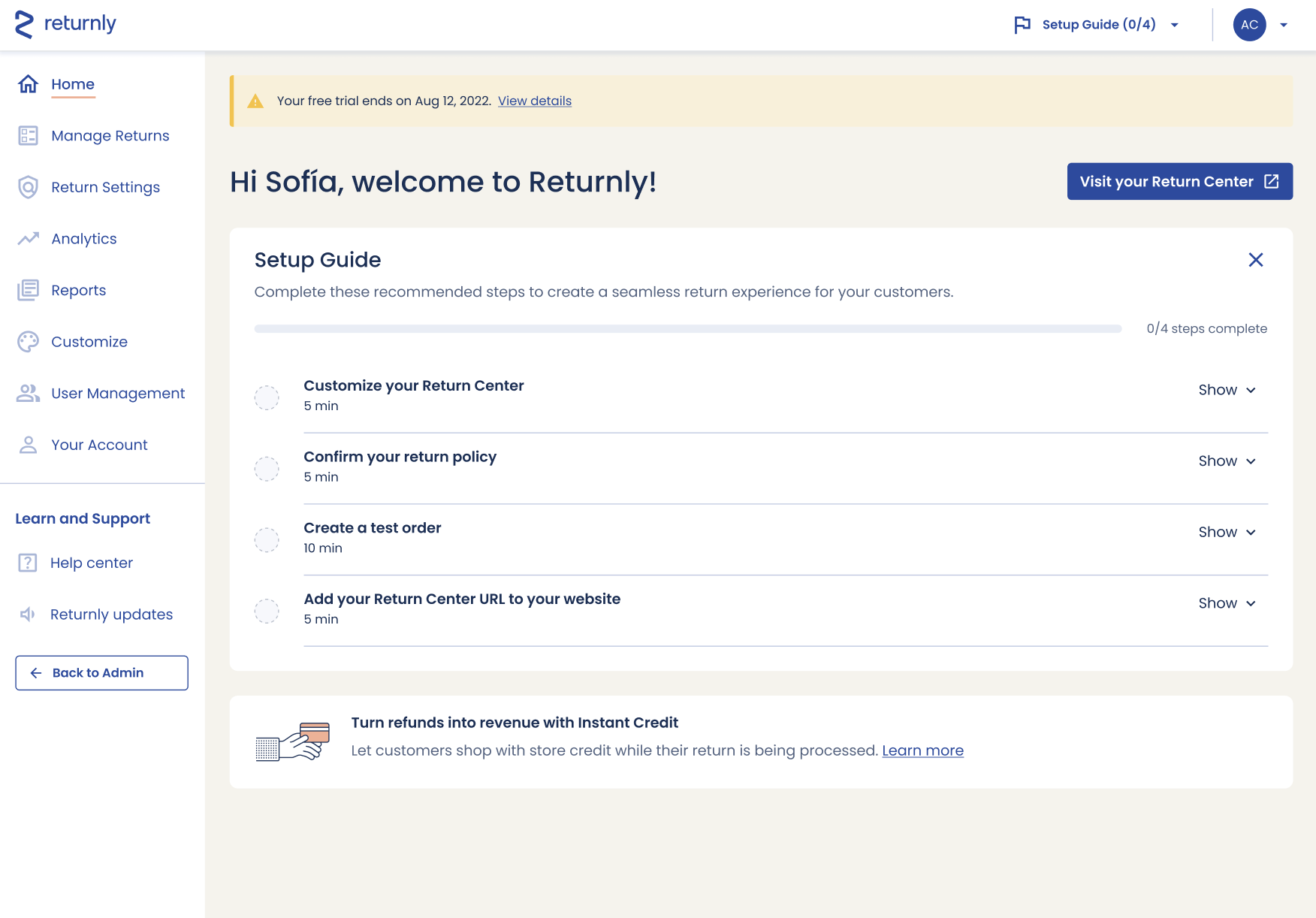 Product reviews page

What:
I scoped and wireframed a page for product reviews, awards, and testimonials.
Why:
Users searching for "Articulate 360 reviews" were mistakenly landing on a page for a product named "Review 360," so I developed a page so users could easily find what they're looking for.
My role:
Discovery, wireframing, research, scoping, project management, UX writing, curating content, cross-functional collaboration, governance
Explore the page.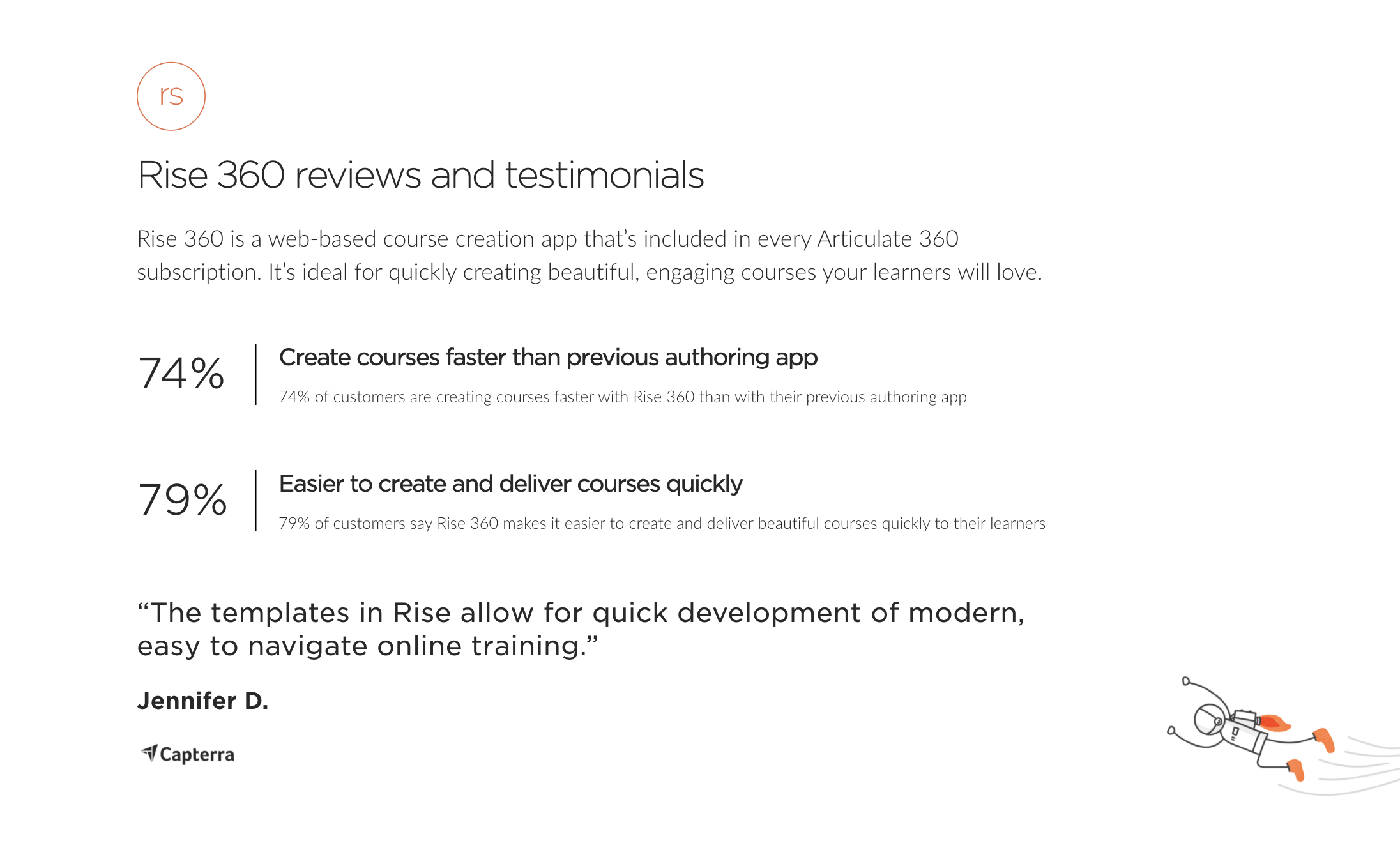 Payment form
One simple change to a donation page resulted in 25% more conversions.
How?
We moved the credit card info to the top of the donation form.
Through A/B testing, we discovered that by putting the most difficult step first, users were able flow through the process with less friction.
That also meant more donations to help end the cycle of homelessness.
Explore the form.