Product reviews page

What:
I scoped and wireframed a page for product reviews, awards, and testimonials.
Why:
Users searching for "Articulate 360 reviews" were mistakenly landing on a page for a product named "Review 360," so I developed a page so users could easily find what they're looking for.
My role:
Discovery, wireframing, research, project management, UX writing, curating content, cross-functional collaboration, governance
Explore the page.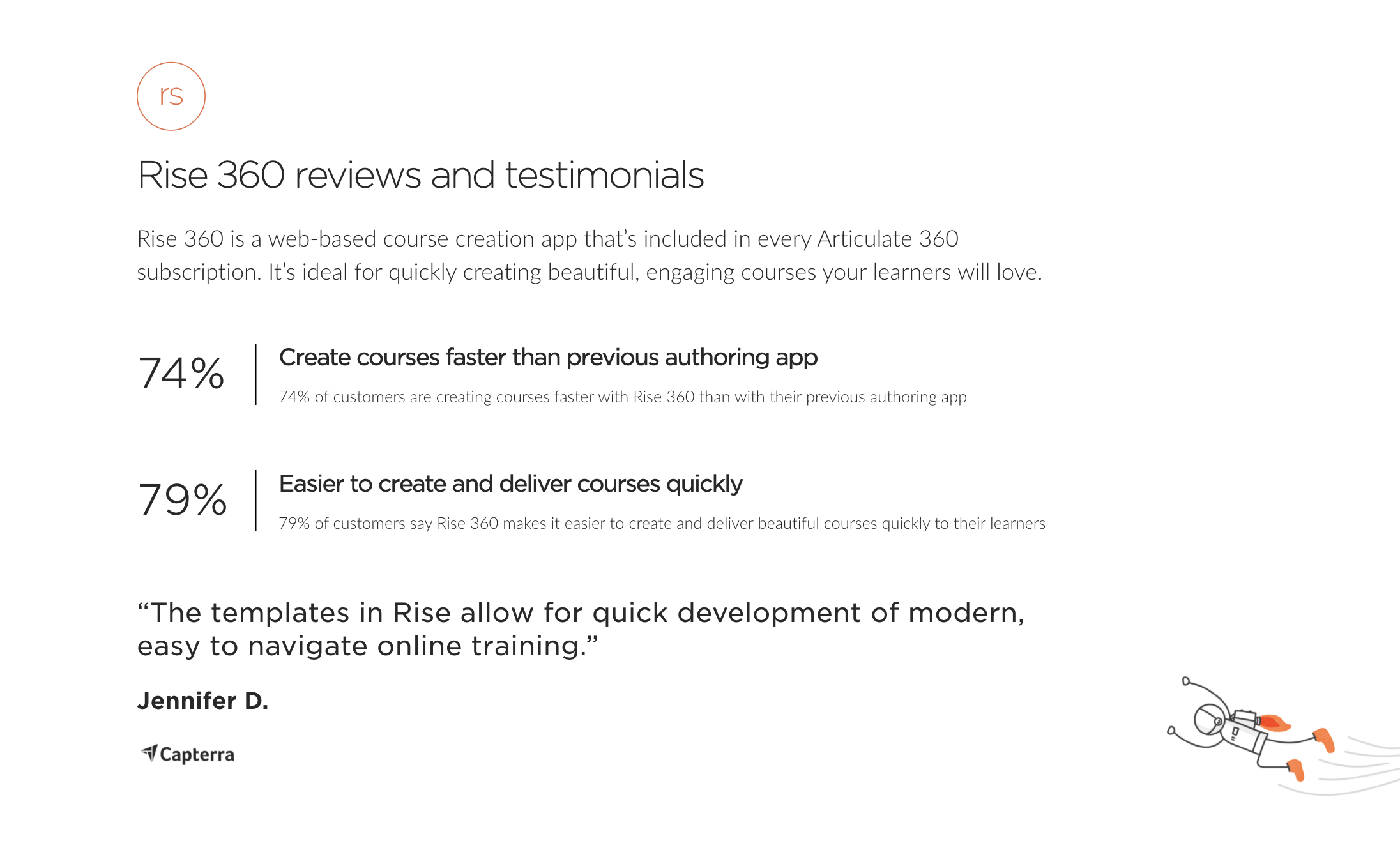 Product start screens

What:
I revised all product start screens to make them evergreen and consolidated them into fewer pages.
Why:
To remove the need for frequent updates and reduce load on our engineering team.
My role:
Strategy, user research, UX writing
Explore the project.
Payment form
One simple change to a donation page resulted in 25% more conversions.
How?
We moved the credit card info to the top of the donation form.
Through A/B testing, we discovered that by putting the most difficult step first, users were able flow through the process with less friction.
That also meant more donations to help end the cycle of homelessness.
Explore the form.